I have been busy with modeling and texturing for Shinya - and rewriting parts of Khayyam/Sehle to support certain must-be features like vegetation instancing and geometry LODs. Some (semi)finished things are available for download - more will come. Although certain parts will probably remain secret fro now...
Models
Sara the tween girl (Blender render)
Textured and rigged, about 6000 polygons. Blender source file and some exported formats can be downloaded from
TurboSquid
.
Oak tree (Blender render)
Oak tree with 3 LOD levels.
LOD0: 4407 vertices, 2791 faces
LOD1: 645 vertices, 442 faces
LOD2: 21 vertices, 7 faces
Collision (only trunk): 24 vertices, 16 faces
Blender source file can be downloaded from
OpenGameArt
.
Unfinished medieval house. About 10000 polygons, needs some agressive LODing.
Cathedral interior (Blender render)
Unfinished cathedral. About 55000 polygons - half of those are window frames. Needs also some agressive LODing to be usable in game.
Textures
Seamless ground texture - dead leaves
Small collection of plant and ground textures is available from my
DeviantArt
page.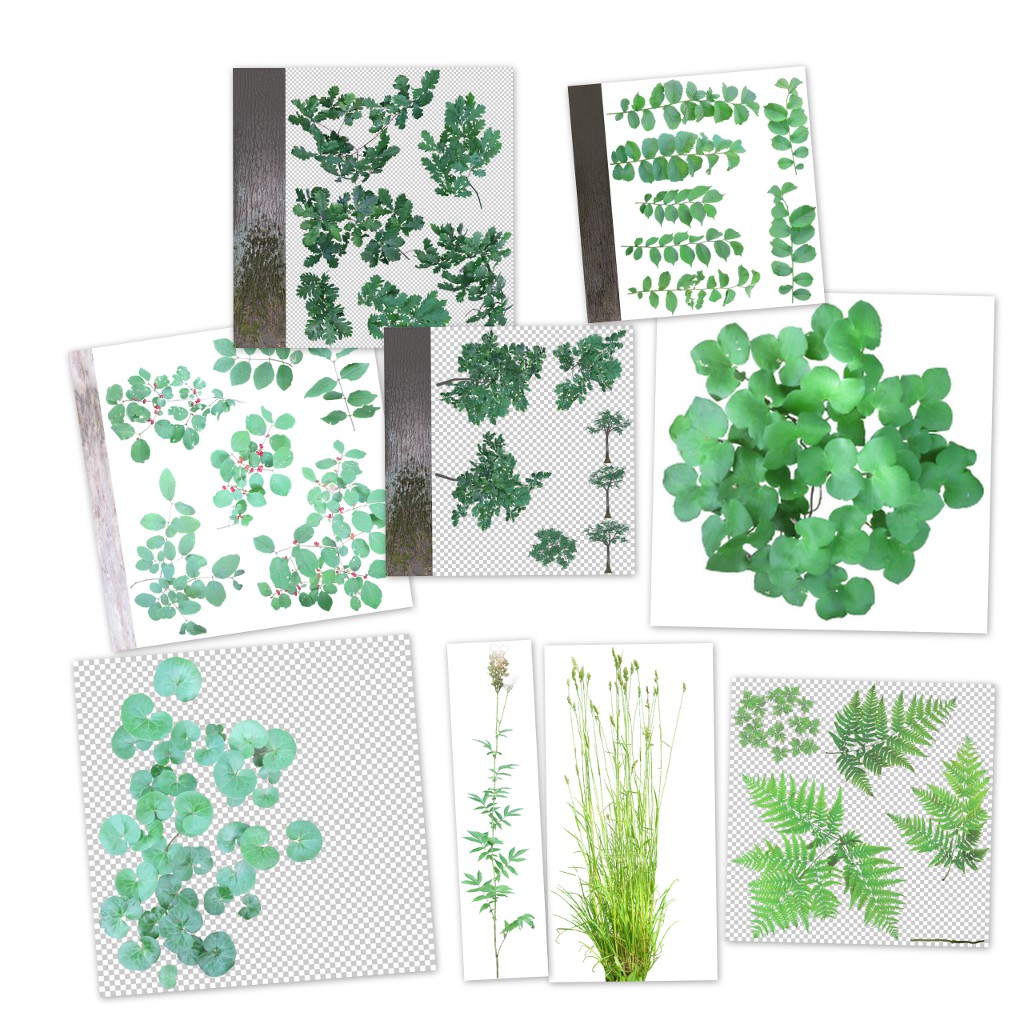 Cut-out plants
A collection of cut-out plants at
OpenGameArt
.
Have fun!